Compared to some of our neighbouring clubs, Boreland is very young. Boreland Curling Club was founded in 1979. However .....

Club History
Founded: 1979

Founder Members:
Derek Arnott
Bill Linton
Eric Low (no longer an active playing member)
Robin Park (no longer an active Boreland playing member)
Bill Rennie
Bob Tait
Alistair Bell (no longer an active playing member)
Tommy Wallace (died 2007)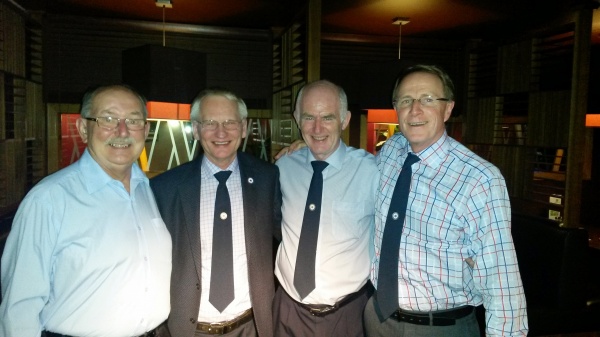 The original members were all neighbours and friends living in the Boreland Estate in Inverkeithing. To avoid spending every Friday evening in the pub they decided to play some curling.

It was mistakenly believed that this would avoid them being involved in taking strong drink! In the beginning they simply took some ice at Kinross and played amongst themselves.

After a couple of seasons, they formed Boreland Curling Club and decided to formally apply for membership of the Royal Caledonian Curling Club. They were admitted in 1981, sponsored by Fossoway Curling Club.